Welcome to Dr. Xiaolin Andy Li's Personal Homepage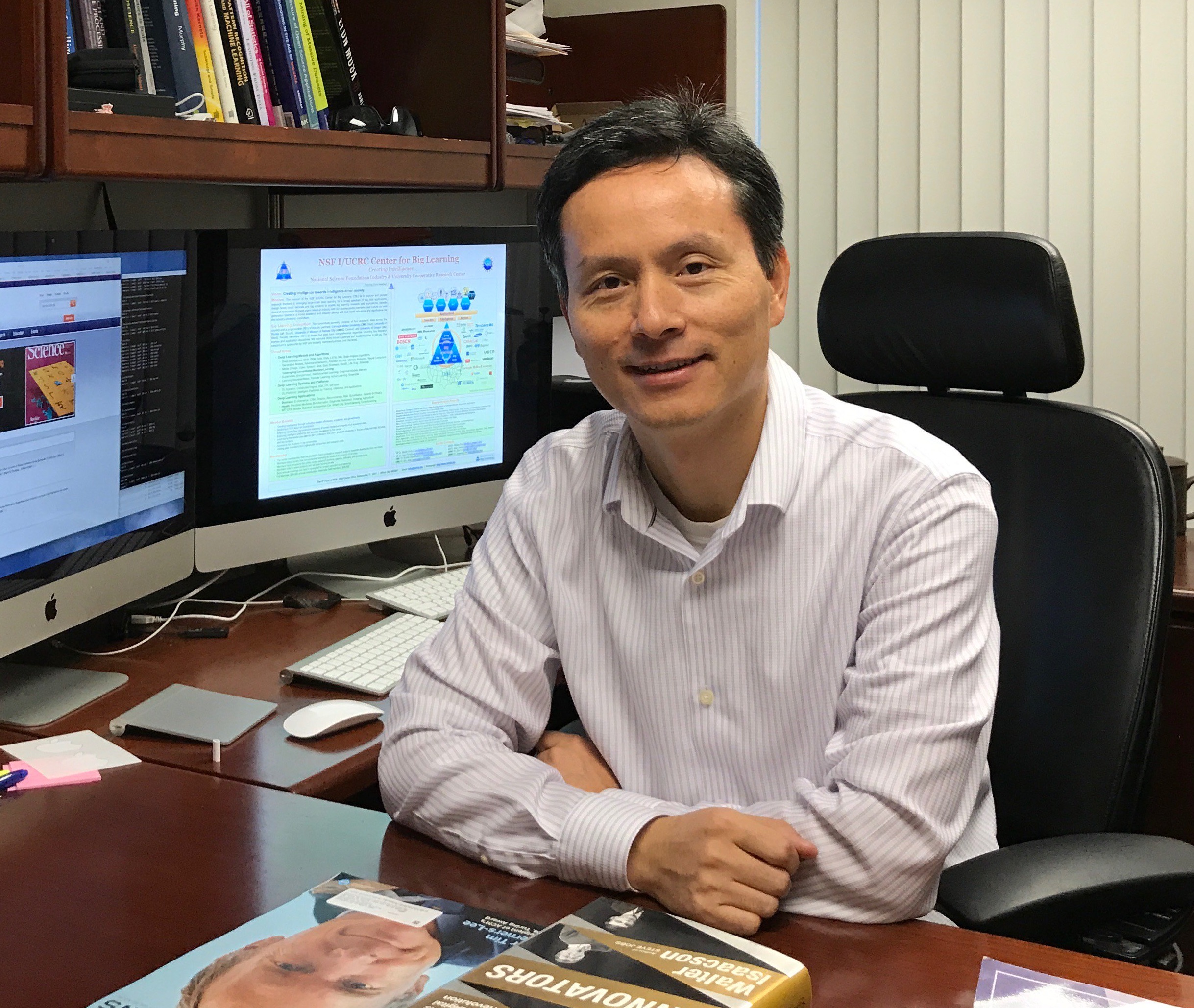 What's News
[CFP] NeurIPS-20 Workshop on Scalability, Privacy, and Security in Federated Learning (NeurIPS-SpicyFL 2020)
[CFP] The 19th IEEE International Conference on Machine Learning and Applications (ICMLA 2020)
Dr. Xiaolin Andy Li is Chief Scientist and Director of Center for AI and Intelligent Medicine (AIM), Hangzhou Institute of Medicine (HIM), Chinese Academy of Sciences. He was a Partner of Tongdun Technology (an AI unicorn), heading the AI Institute and the Cognization Lab, located at Palo Alto Square, near Stanford University. He was a tenured Full Professor and Area Chair of Computer Engineering Division at the University of Florida.
Hangzhou Institute of Medicine (HIM) is the Chinese Academy of Sciences' first institute explicitly devoted to the research and development of medicine. By partnering with the Zhejiang Cancer Hospital, we address real medical problems. HIM is home to a highly collaborative group of scientists and medical doctors who work on solving fundamental questions in the fields of omics and oncology for the advancement of diagnostics and therapeutics. With a focus on clinical needs and problems, HIM is committed to solving fundamental issues in tumor diagnosis, targeted treatment, novel drug R&D, and smart healthcare, as well as basic and applied research related to the diagnosis, treatment, prevention and control of major diseases. We aim to be a world-class tumor medicine research center integrating advanced disciplines, training programs for talents, and an incubator for industry applications. HIM is also the first national life and health research institute introduced in beautiful Zhejiang Province. Through our strategic collaborations, our talented team strives to make fundamental breakthroughs in cancer diagnostics and treatment.

Dr. Xiaolin Andy Li was a tenured Full Professor and University Term Professor in Computer Engineering at the University of Florida. As the founding center director, he founded NSF Center for Big Learning (CBL) with UF, CMU, UMKC and U. Oregon and three dozens of leading companies as industry members, the first national center on deep learning in USA. He was also the director of Large-scale Intelligent Systems Laboratory (Li Lab). His research interests include machine learning/deep learning, intelligent platform, cloud computing, security & privacy, intelligent medicine, and drug discovery. He led the design and deployment of one of the first software-defined 100G campus research networks and campus clouds GatorCloud, the best campus research network in the nation. His team designed and developed many platforms and tools, such as DeepCloud, CognitiveEngine, DeepEyes, OneTask, DeepSLAM, CloudBay, SMART, GemsCloud, Guoguo, FindingNemo, ToGathor, DeepDDoS, DeepMalware, S3PAS, FoldingZero, DeepFolding, PrimateAI, DeepCancer, MySurgeryRisk and DeepDrug. He received NSF CAREER Award, the NSF I-Corps Top Team Award, Top Team Award (DeepBipolar) in the CAGI Challenge, and Best Paper Awards (IEEE ICMLA 2016, IEEE SECON 2016, ACM CAC 2013, and IEEE UbiSafe 2007). He has published over 150 peer-reviewed papers and dozens of patent applications. He received PhD in Computer Engineering from Rutgers University.

University of Florida (UF) is a member of AAU (Association of American Universities), composed of 65 leading universities in North America (USA and Canada). U.S. News and World Report recently ranked UF No. 5 among the top national public universities and ranked UF College of Pharmacy No. 5 in USA.

Research Interests: Deep Learning/Machine Learning, Reinforcement Learning, Intelligent Platforms, Cloud Computing, Security & Privacy, Intelligent Medicine, Drug Discovery
Contact Information
IEEE Email: xiaolinli or andyli @ aimlab.cc